In the final part of our Endurance Cup points explainer, we look at the championship situation in the Bronze Cup and Pro-Am.
BRONZE CUP
The new Bronze Cup has enjoyed a fantastic debut season. There have been big grids at every round and, with a single Endurance contest remaining, it is the most open title battle. There are four outfits in the hunt for the both the teams' and drivers' titles, which look set to be fought all the way to the chequered flag.
In both cases, the leader heading into the finale is Sky Tempesta Racing. The McLaren squad has been a model of consistency this term, finishing on the podium at every round while its rivals have experienced ups and downs. There have been no wins, but that will not matter if they can clinch the championship in Spain.
In the drivers' standings, Froggatt/Hui/Cheever hold an advantage of seven points over the #79 HRT Mercedes-AMG crew of Haupt/Baud/Maini, with Porsche squads Herberth Motorsport (14 points back) and Pure Rxcing (15 points back) also in contention.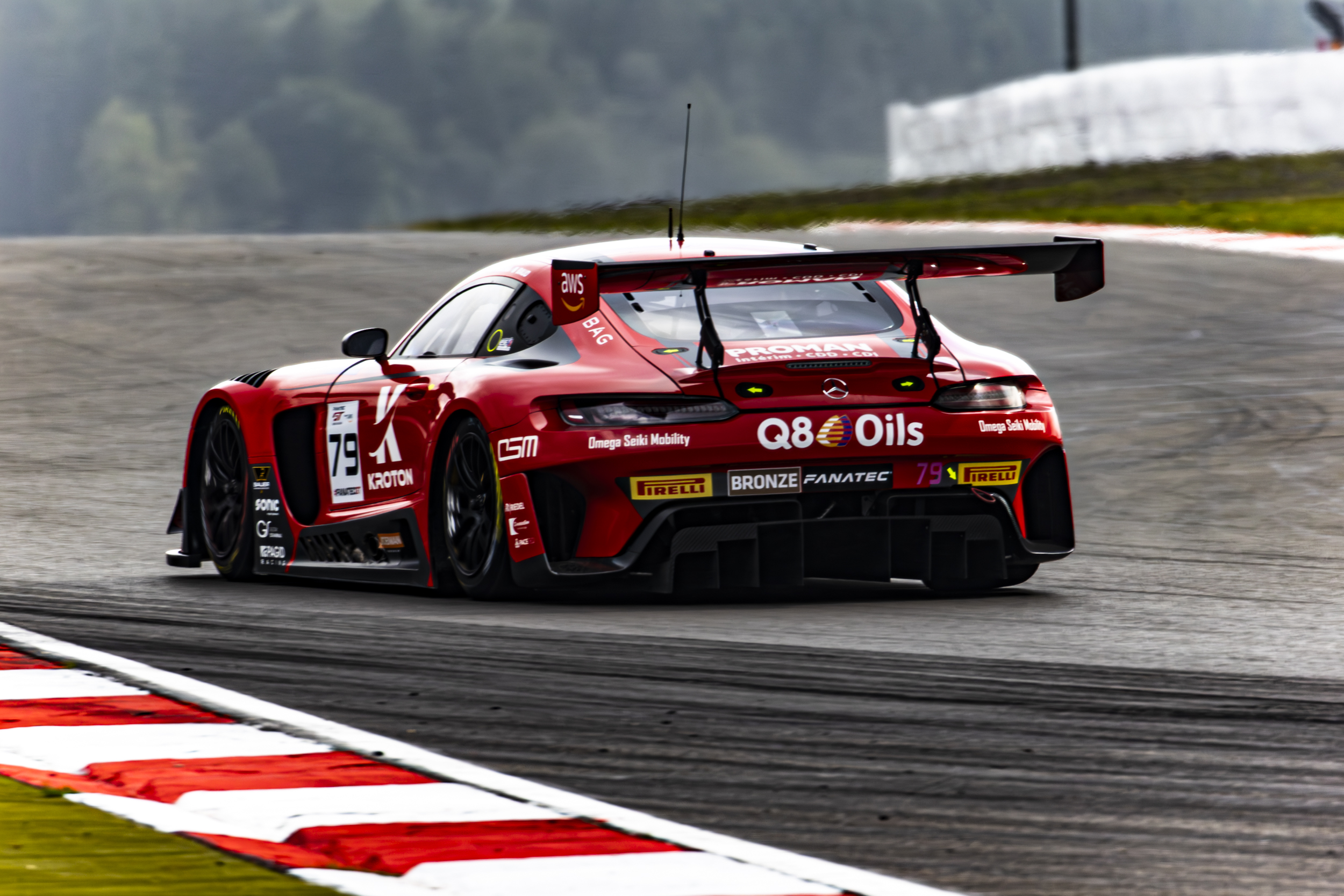 The teams' standings are similar. Sky Tempesta leads the way with 88 points, followed by HRT with 80, Pure Rxcing with 76 and Herberth Motorsport with 72. As such, there are too many potential outcomes to consider. With the grid likely to be around 18 cars, there are no easy points, so expect a tough battle in Barcelona.
Bronze Cup drivers' standings
Bronze Cup teams' standings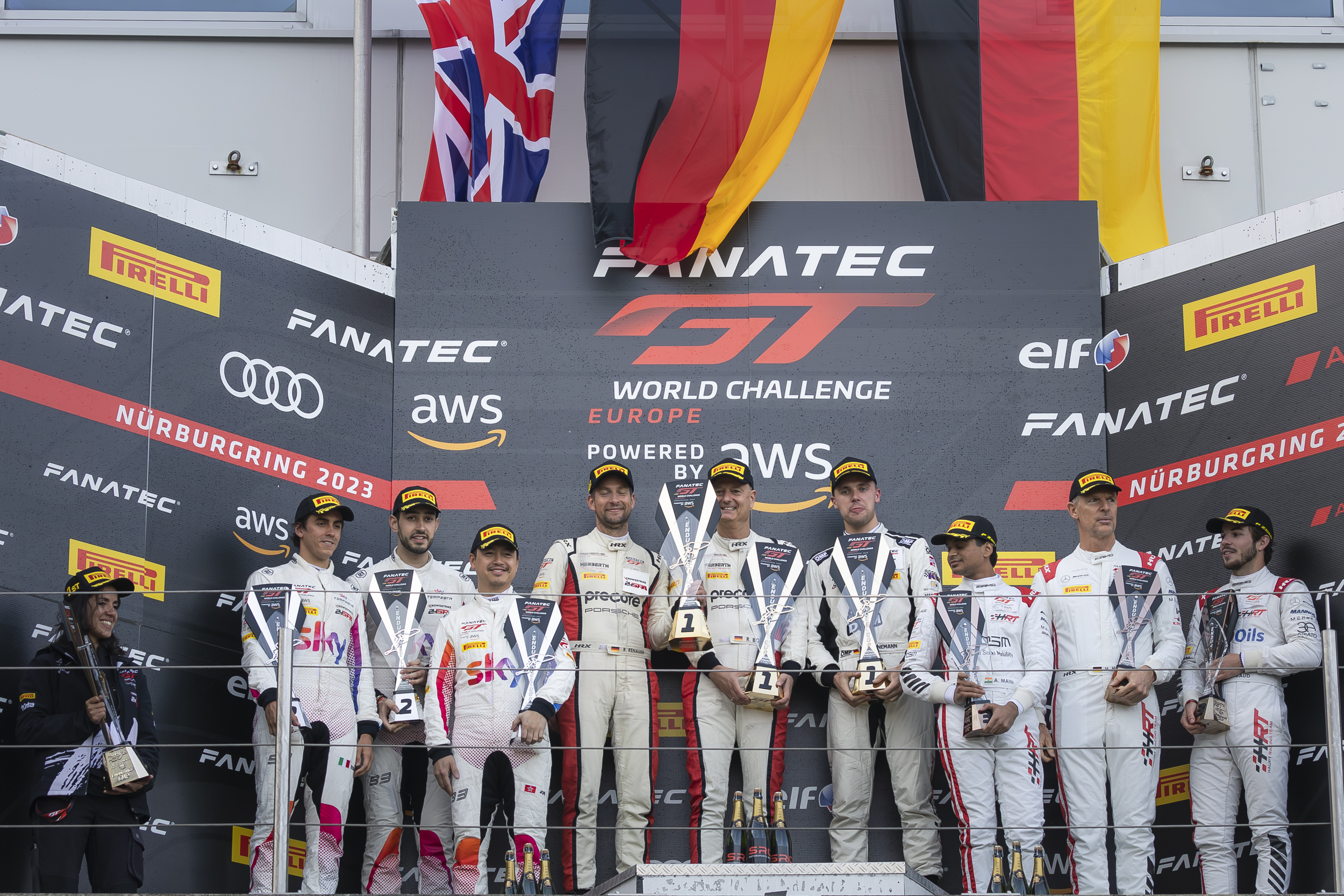 ---
PRO-AM
Pro-Am is the simplest class to explain. That's because the drivers' title is already in the bag for Car Collection Motorsport after its #24 Porsche finished second at the Nürburgring, putting Ivan Jacoma, Niki Leutwiler and Alex Fontana beyond reach.
The Swiss trio enjoy a 36-point advantage over the Barwell Motorsport duo of Collard/Lind, who have registered two wins this term but also suffered two costly DNFs. Crucially, Car Collection was the only full-season squad to score big points at the Crowd Strike 24 Hours of Spa, effectively settling the title in the Ardennes.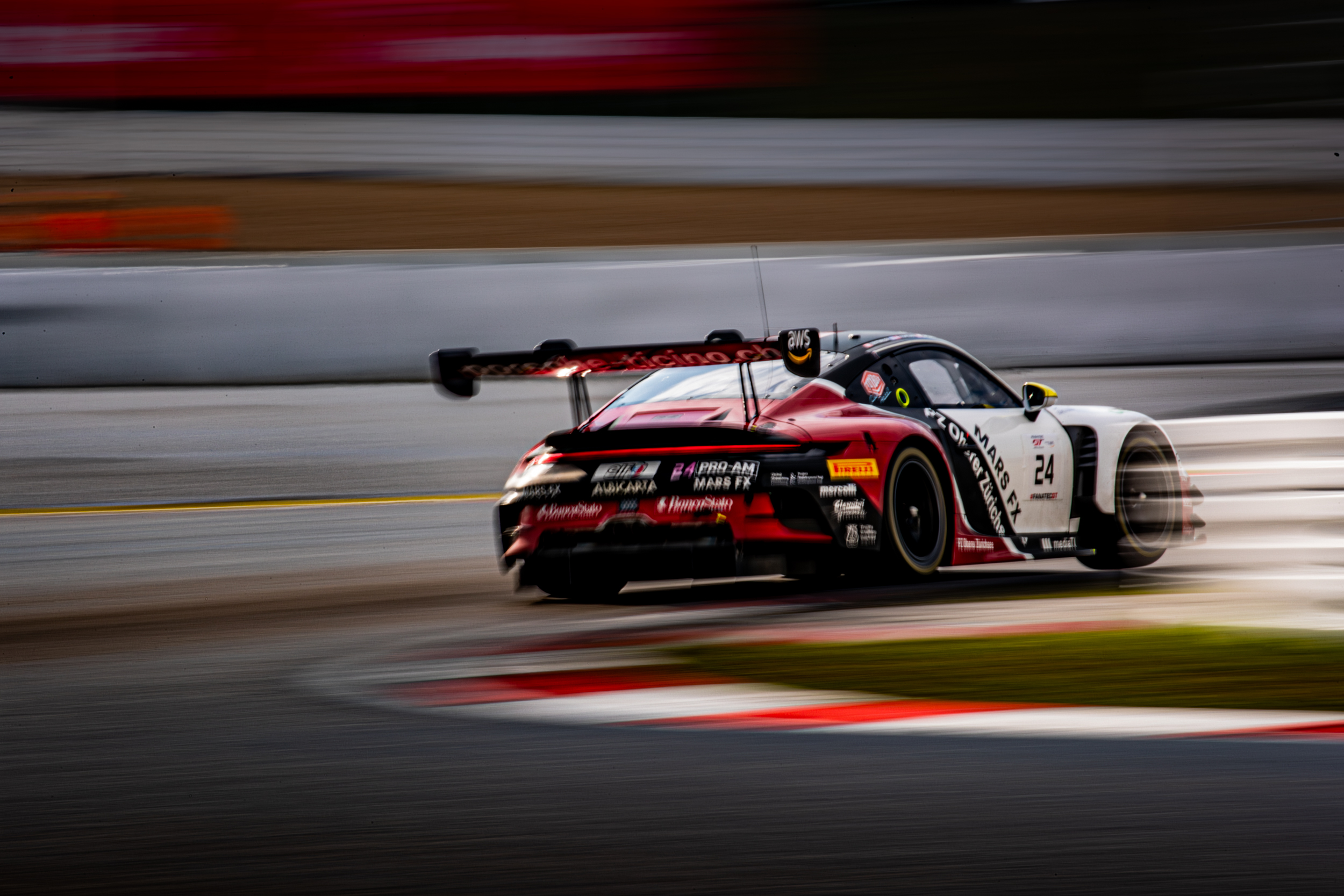 The teams' championship is not quite done, though Car Collection has one hand firmly on the trophy. They enjoy a 26-point advantage over Barwell, the very same number of points on offer at the finale.
So, the only scenario in which the Lamborghini outfit can snatch the crown is by winning from pole while Car Collection scores no points. Assuming the field does not grow considerably, simply finishing the race will wrap up a second title for the Swiss.
Pro-Am drivers' standings
Pro-Am teams' standings