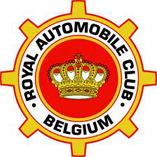 ROYAL AUTOMOBILE CLUB OF BELGIUM
Founded in 1896, The Royal Automobile Club of Belgium undertakes the role of automobile sporting federation recognized by the International Automobile Federation (FIA). It represents the sporting authority with a unified national status. In this capacity, it is also a member of the Belgian Interfederal Olympic Committee.
As well as the role, the club's activities surround two main centres : services and leisure activities offered directly to its members, and road safety through the development of driving skills and eco-driving.
In this capacity, the Royal Automobile Club of Belgium has recently acquired new driving schools, through the intermediary of the RACB Safety Academy.
The RACB considers this mission to be a priority, and will continue to develop training programmes and to make the authorities aware of the usefulness and efficiency of these courses.
The RACB also takes part in the mobility programme and international campaign under the banner of the FIA Action for Road Safety, and is a member of the FIA Institute for Motorsport Safety.
Alongside its task of managing motorsport, the RACB takes part in the promotion and organization of large-scale motorsport events in Belgium. In this way, it contributed towards the return of the Formula One Grand Prix to Belgium.
The RACB also organizes the return of various events which have been part of the history of motorsport.
The RACB and SRO Motorsports Federation have a long-term working relationship. Over the past two years, the RACB has been the official federation of the Blancpain Endurance Series. Additionally, SRO is a partner in the running of the 24 Hours of Spa, the leading endurance race for GT cars.
Link to website: www.racb.com