Audi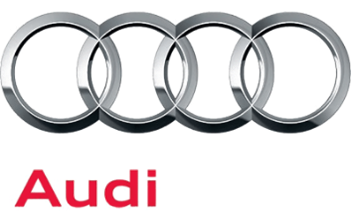 Official Car Supplier - Fanatec GT World Challenge Europe powered by AWS

Since 1983, quattro GmbH has stood for high performance and high tech. In addition to developing and building the RS and R8 models, the Audi subsidiary's portfolio includes vehicle customisation and lifestyle accessories as well as customer racing. It is based at the site in Neckarsulm.

The company celebrated its 30th anniversary in 2013 – an extremely successful year: with four new RS models launched onto the market, quattro GmbH currently has the largest model range in its history. Last year alone, quattro GmbH built almost 15,000 high-performance vehicles – a record for the subsidiary. Furthermore, over 160,000 cars were customised and 2.5 million lifestyle items sold.

The most recent business programme, established in 2011, is customer racing. quattro GmbH is responsible for the development, production and sales of the R8 LMS and the R8 LMS ultra evolution stage, as well as for providing technical support for motorsport customers worldwide. The R8 LMS ultra and its predecessors have scored in excess of 200 victories and won 23 championship titles in the past five years. This year's race wins in the 24h Nürburgring and 24h of Spa shows the reliable concept of the R8 LMS ultra and that it is still the car to beat in the GT3 class.

Audi customer teams currently use more than 120 R8 LMS models in racing series on four continents around the globe. Since 2012, quattro GmbH also offers an R8 that was specially developed for the requirements of the North American market, alongside the Audi R8 LMS ultra. With a double victory at the prestigious Daytona 24-hour race in 2013, the Audi customer teams has continued the success story of the R8 LMS with the US version of the R8.

The R8's motorsport DNA is not only at home on the race track: the production model is also impressive with its sportiness and performance on the road. The Audi R8 shares more than 50 per cent of its parts with its motorsport variant. In the case of the body – aside from the safety cage – and the engine, this figure is close to 100 per cent. The R8 is a prime example of the close links between motorsport and standard production at Audi – and how the two influence each other.