Dominik Blajer, Mikhail Statsenko, Niklas Houben and George Boothby head-to-head for Pro class crown as just 10 points covers the top four
Vojtech Fiala set to seal Silver title, barring disaster
50-car field set to start the season finale, with €18,500 prize fund on offer
This year's Mobileye GT World Challenge Esports Europe Sprint Series is set to reach a thrilling conclusion on Wednesday evening, with four world-class sim racers ready to do battle in a winner-takes-all finale.
Heading into the final hour-long sprint around the Circuit de Barcelona-Catalunya this Wednesday evening (August 23) Dominik Blajer, Mikhail Statsenko, Niklas Houben and George Boothby are locked together in a tense fight for supremacy. Just 10 points cover the leading four, with a total of 36 on offer in Spain, meaning whichever one finishes in front will likely snatch the championship, and the lion's share of the €18,500 prize pot.
In Silver, Vojtech Fiala's recent run of dominance makes him clear favourite for the crown, with only Dario Iemmulo capable of overhauling him, and even then it would take a disastrous turn of fortune to unseat the Williams Esports Fanatec Porsche driver.
All Mobileye GT World Challenge Esports Europe Sprint Series races take place on the Assetto Corsa Competizione platform and are staged in partnership with AK Esports.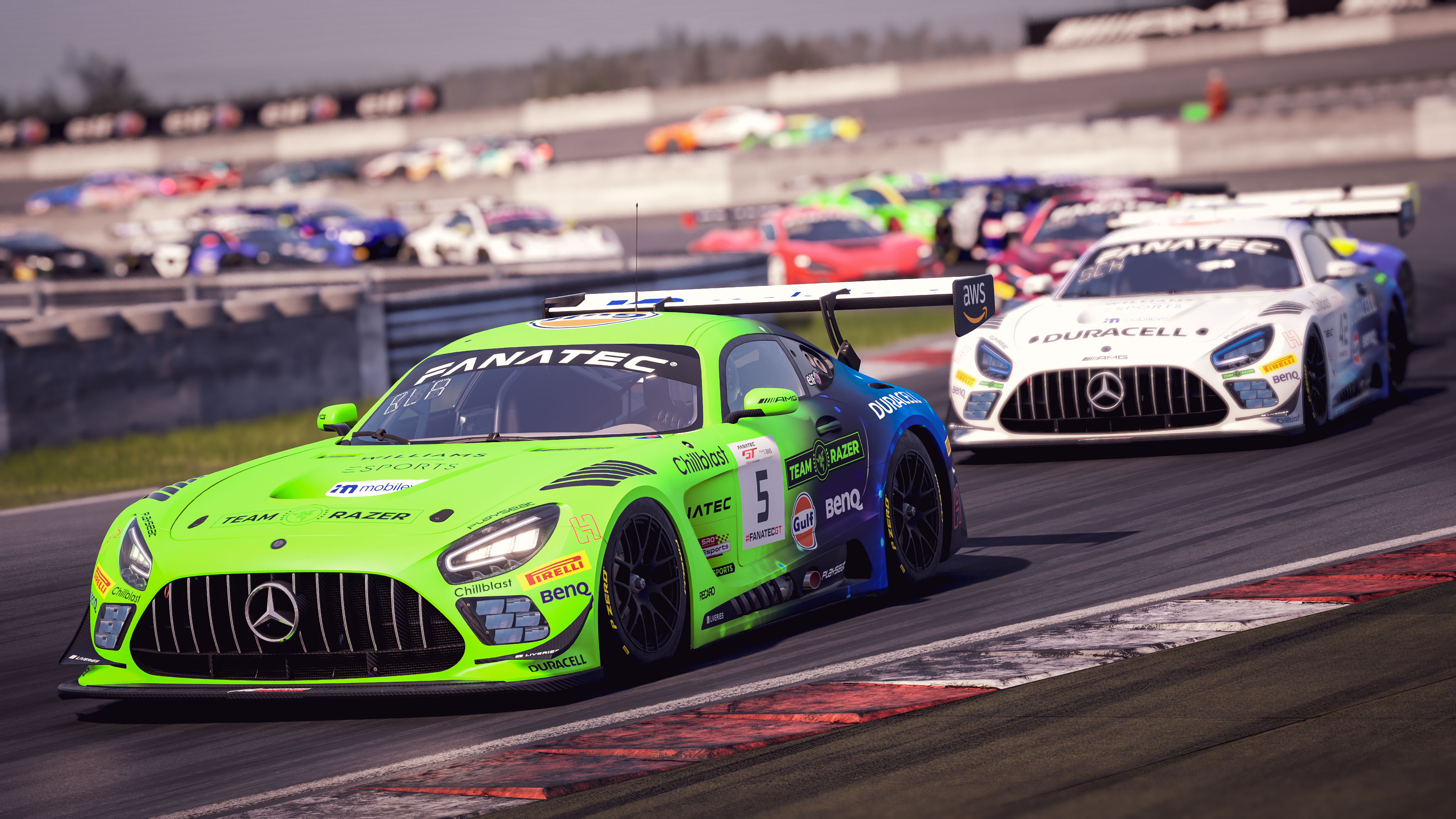 Four-way Pro title fight set for Barcelona showdown
This year's Pro class contest has been a thriller from start to finish with every round featuring a different winner, and that just makes its ultra-tight finale even more absorbing. Technically any of the top nine could still land the title, but it's hard to see how any outside of the current top four stand a realistic chance of doing so.
In a category where a single error can put you out of the running, consistency has been the key to all four drivers' title hopes, and so far Williams Esports Razer Mercedes-AMG driver Dominik Blajer has been the form man. Having scored his breakthrough overall victory at Spa, last year's Silver champion could complete a dream double by adding the Pro laurels to his collection of accolades. But, with just a single point separating him from his closest rival, there's a heap of pressure on his shoulders.
Mikhail Statsenko hasn't won a race yet this year, but his record of finishing within the top five in every outing so far has helped the ITB Saintéloc Audi driver to second in the standings. This would be the perfect time for him to strike and land both that first victory, and the title with it.
Niklas Houben made huge strides in the championship chase with his first win last time out at the Nürburgring, catapulting the Mercedes-AMG Esports Team HRT by UOL driver to third in the order. He's just eight points back from Blajer and has the added winning momentum on his side.
Last of the leading quartet is George Boothby, who earlier in the season looked set for a runaway success. Back-to-back podium finishes in his Veloce Ferrari were then tempered by a damaging non-score at Spa and a further setback in Germany, meaning he runs 10 points off the pace. Now would be an ideal time for his return to form, even if he's still reliant on some trouble befalling his rivals.
Tinko van der Velde started the year with a bang with victory in Monza, but since has suffered a few doses of bad luck, which have dropped the Williams Esports Razer Ferrari man to fifth and almost out of the title fight. With 26 points to make up to Blajer, van der Velde needs a miracle, but there's no doubting his obvious speed and he could yet play a role in the championship outcome.
McLaren Veloce's Grantas Kareckas runs sixth, ahead of Dennis Schöniger (Williams Esports Mercedes-AMG), David Tonizza (Automobili Lamborghini Esports), Kamil Pawlowski (ITB Thrustmaster Racing Audi) and Bastian Richter (Unicorns of Love Mercedes-AMG). You need to go back to 11th to find the year's other race winner, Maciej Malinowski, who hasn't found the consistency to add to his race-winning speed aboard the McLaren Veloce 720S GT3 Evo.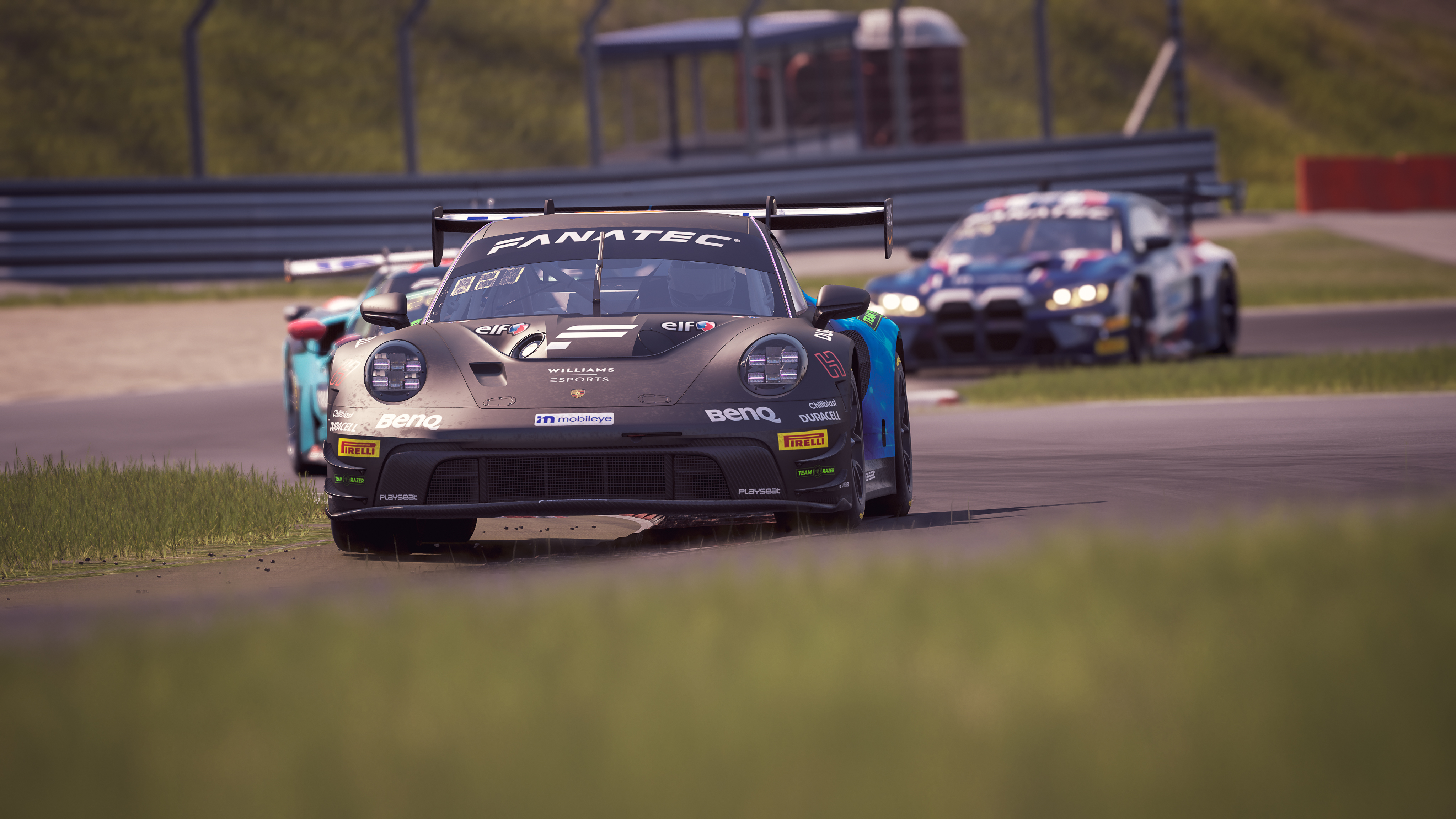 Fiala set to seal Silver laurels
This year's Silver class title fight is a case of what could have been, as a superb run of form from Vojtech Fiala and a shattering sequence of bad luck for Valentin Barrier has denied us what could have been a colossal showdown.
Take nothing away from Williams Esports Fanatec Porsche racer Fiala, his results over the last few rounds have been sensational, with dominant back-to-back class victories at both Spa and the Nürburgring – but it's tough to not think how close it could have been if the wheels hadn't come off Barrier's challenge.
At the start of the year Barrier looked unbeatable, guiding his YAS Heat Esports Ferrari to clear wins at both Monza and Circuit Paul Ricard, but since then he's endured dreadful luck. First an unlucky (and blameless) crash at Spa cost him dearly, then an off-colour day mired in traffic in Germany while Fiala sped clear to a second win truly turned the tables. So much so that Barrier dropped to third in the points, and out of the title race.
The only man capable of spoiling Fiala's party is VS Racing by Ballas' Dario Iemmulo, but even he needs more than a small dose of luck to do so. With the VS Lamborghini running 34 points down on the dominant Fiala, Iemmulo is reliant on winning the race and Fiala failing to score to stand a chance.
Erik Del Fante has enjoyed a recent surge in form aboard The Italian Job's Honda NSX and will be keen to build on his Nürburgring podium to improve on fourth in the points, while West Competition Racing's Marco Jonkers has also been a star of recent rounds, bringing home two podium finishes from the last two rounds to move his Mercedes-AMG up to fifth.
Michael Romagnoli is sixth in the Absolute Res-Tech by Acelith Aston Martin, ahead of Danila Cherepenin (SMP Racing Esports Mercedes-AMG), Tommy Razeyre's McLaren, Luis Fleischer (Team One · FF Porsche) and Daniil Tylyk (SMP Racing Esports BMW M4).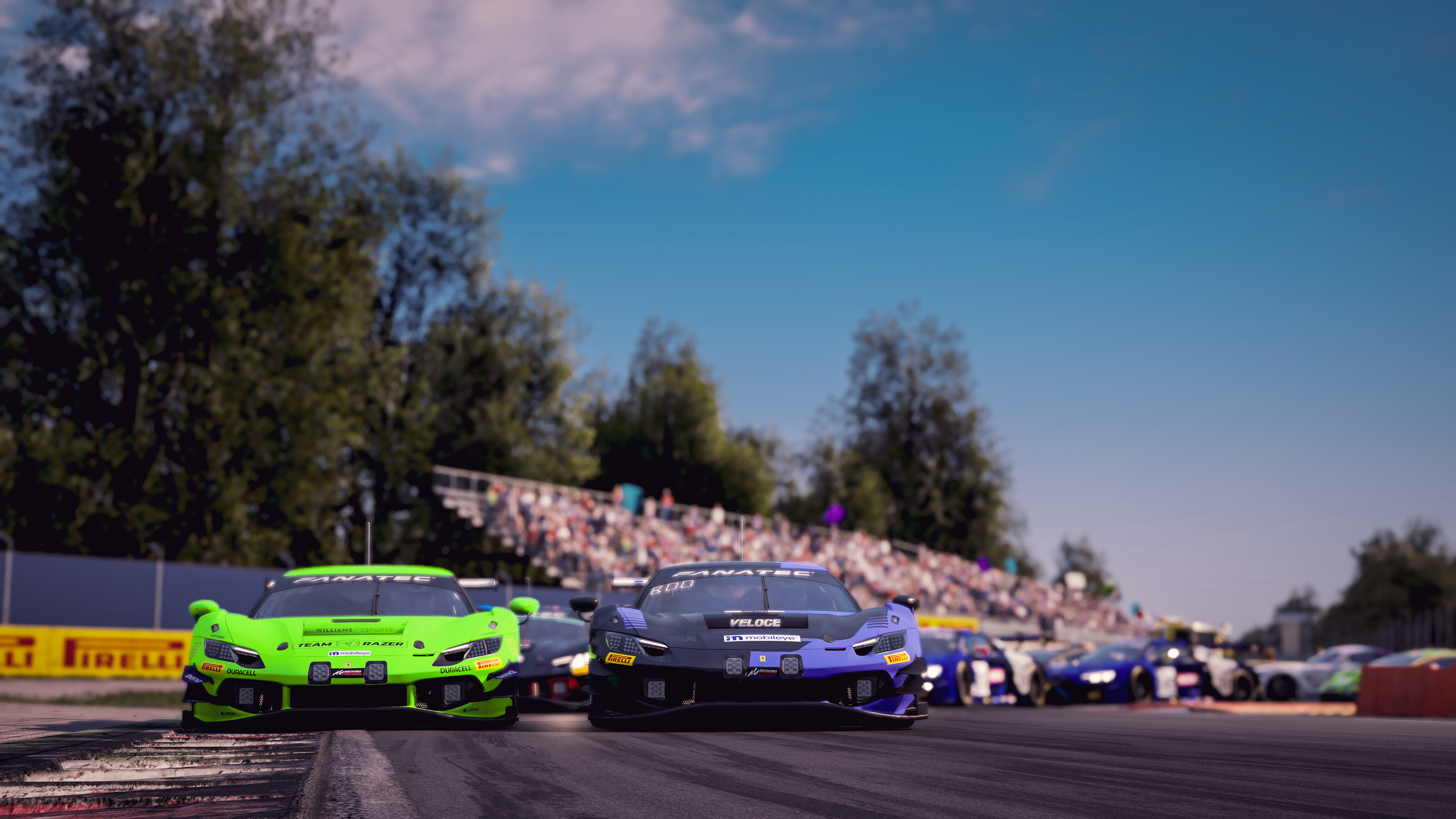 Action for the season finale of the Mobileye GT World Challenge Esports Europe Sprint Series at Barcelona gets underway with free practice and qualifying from 19:30 CEST, with the race scheduled for 21:00 CEST.
The race will be streamed live via the GT World YouTube channel.