The 2023 Fanatec GT Europe season is approaching its final phase. There are four events left to run after the summer break – and only one of those is an Endurance Cup round.
As such the battle for the long-distance championship is almost over. The finale will take place at Circuit de Barcelona Catalunya (29 September–1 October) and just two squads remain in the hunt for both the teams' and drivers' titles.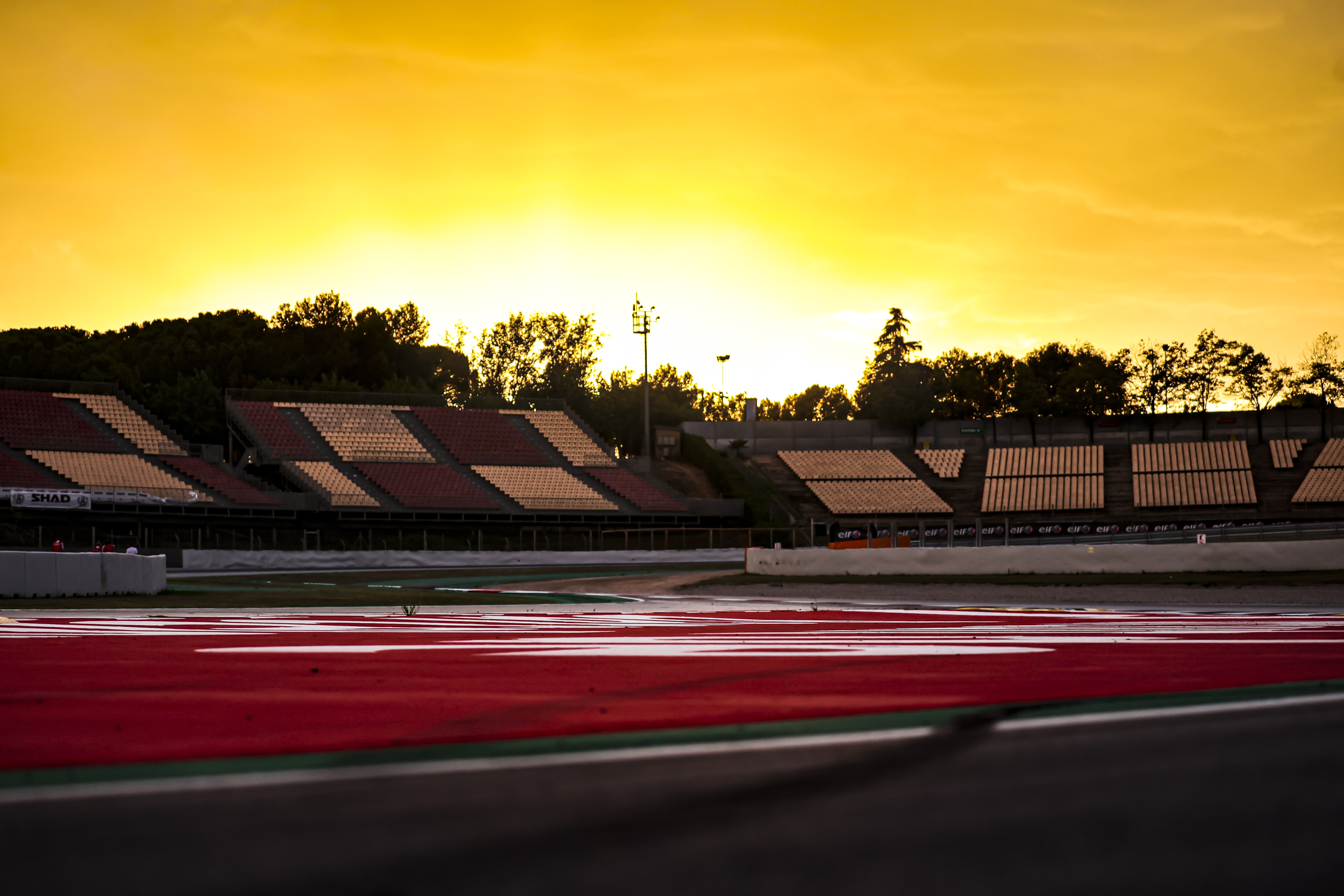 ROWE Racing was well placed after wins at Monza and the CrowdStrike 24 Hours of Spa (below), as well as a third-place finish at Circuit Paul Ricard. But, after failing to score at the Nürburgring, the BMW squad slipped behind Akkodis ASP in both championship fights.
In the drivers' standings, the gap is now 18 points in the French squad's favour. This was aided by an excellent run at the CrowdStrike 24 Hours of Spa, where the #88 Mercedes-AMG of Marciello/Gounon/Boguslavskiy scored well at the 6 and 12-hour marks. Indeed, though the ROWE Racing BMW of Eng/Yelloly/Wittmann won the event, Akkodis ASP actually banked more points.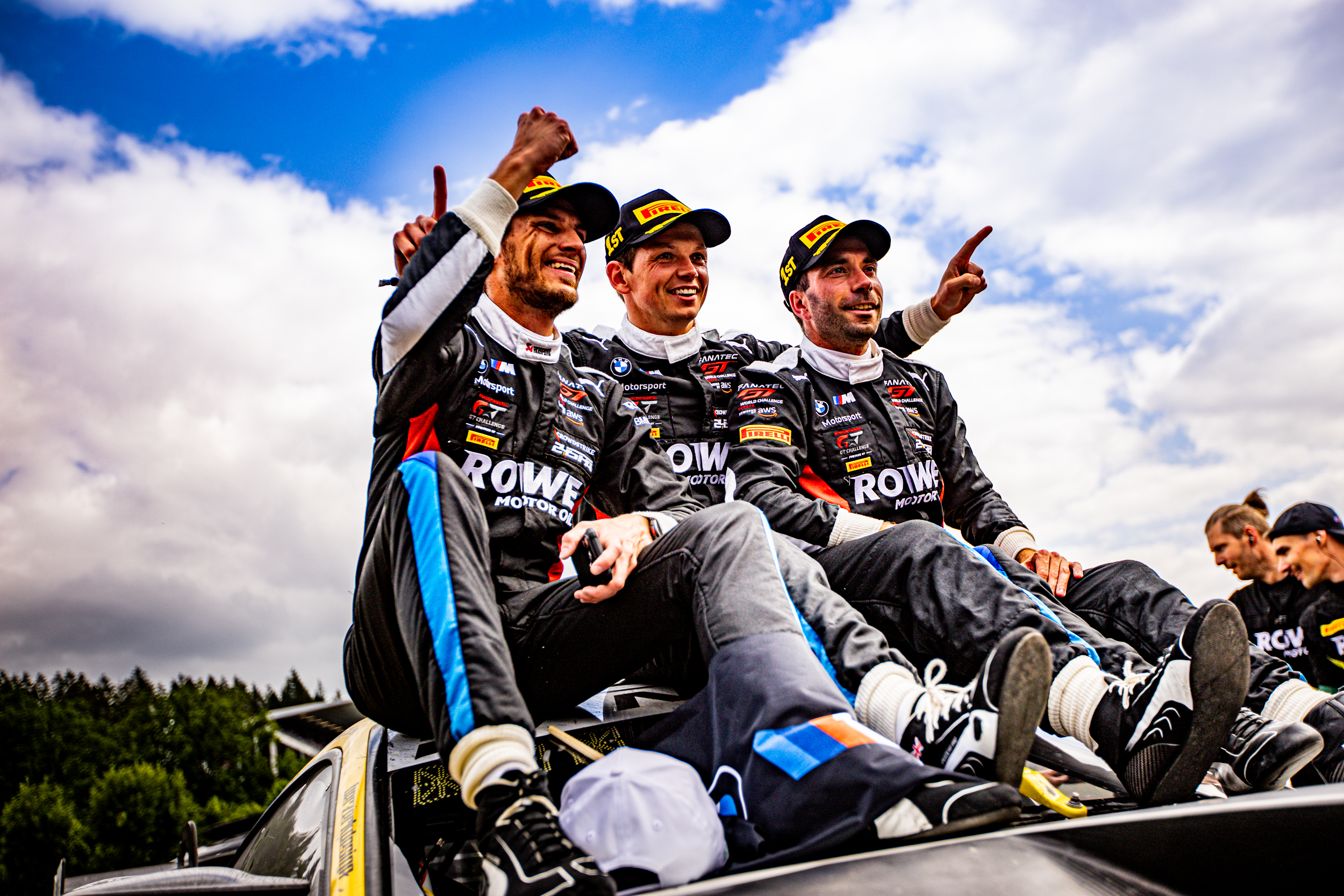 Akkodis ASP in pole position to defend drivers' crown
This being the case, the #98 ROWE crew must finish first or second in Spain to stand a chance of taking the title. Should the BMW win from pole, the #88 Mercedes-AMG would need a fifth-place finish to be sure of the championship; should ROWE take pole and finish as runner-up, ninth will be enough for Marciello/Gounon/Boguslavskiy. Third place will not be sufficient for ROWE, even if Akkodis ASP fails to score.
While it might seem straighforwd for the Mercedes-AMG squad, remember that they struggled for pace at Barcelona last season and only narrowly held on to seal the title. An 18-point margin gives them breathing space, but this is by no means a done deal.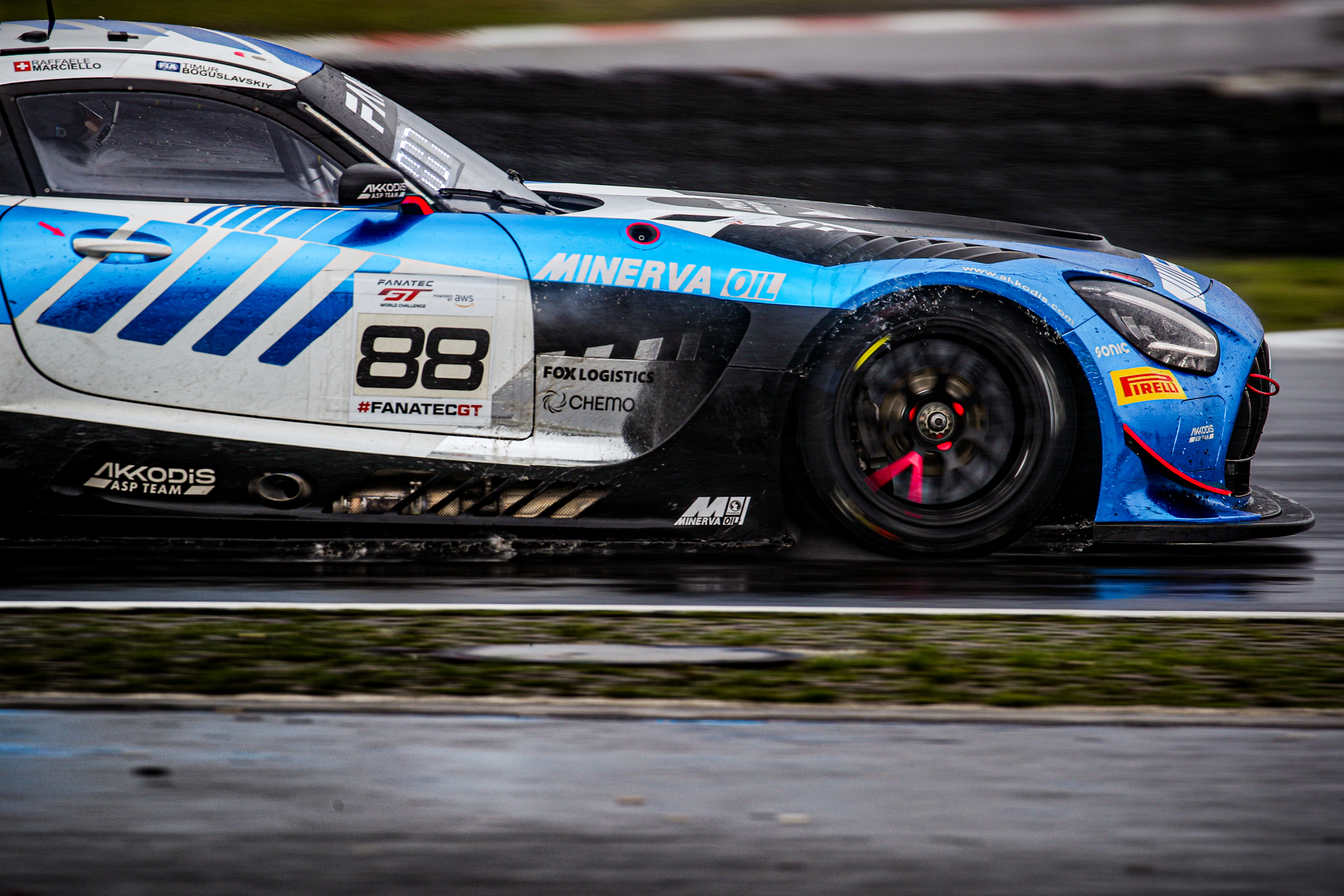 Teams' title also on the line at Barcelona
The same two squads are fighting for the teams' title, and both have second cars to call upon. This is a little closer, with Akkodis ASP sitting 15 points clear of ROWE Racing.
As such a P4 finish for one of their Mercedes-AMG entries will guarantee that the title goes back to France and not Germany. Anything less will open the door for ROWE, but a podium is the minimum requirement for the BMW team.
Of course, there's also the combined Fanatec GT Europe standings to consider – but, with three Sprint Cup events and the Endurance finale to come, it's still a little early to get into that!
Overall drivers' standings
Overall teams' standings