RESULTS: Fanatec Esports GT Pro Series, Nürburgring
STANDINGS: Fanatec Esports GT Pro Series, After Rd4
Sandy Mitchell proved the class of the Fanatec Esports GT Pro Series field at the Nürburgring, scoring a vital victory that has catapulted the K-Pax Racing Lamborghini team into the title picture with just one more race to go this season.
Mitchell was masterful from pole, guiding his Lamborghini Huracan GT3 to a comfortable victory, leading every lap and even bagging the fastest lap of the race to boot. While Mitchell's score was perfect, second place for Rutronik Racing's Laurin Heinrich has put the team within touching distance of this year's championship, barring disaster at the finale in Barcelona.
With both the Silver and Gold classes tied heading into round four, whoever came out on top of the title contenders was guaranteed to assume the championship lead. Boutsen VDS made the most of the opportunity with Cesar Gazeau winning, while Calan Williams produced a stirring recovery drive to second to put Team WRT's BMW top in Gold, even if he had to give best to Charlie Fagg's Optimum McLaren in this race.
Mitchell got his Friday off to the perfect start, both figuratively and literally, scoring his second pole position of the season from a field where a single second covered the top 18 runners. Both the Lamborghinis and BMWs suited the sweeps of the Nürburgring nicely, with Williams lining up second ahead of Dan Haper's ROWE Racing M4, with Jordan Pepper's Iron Lynx Huracan fourth.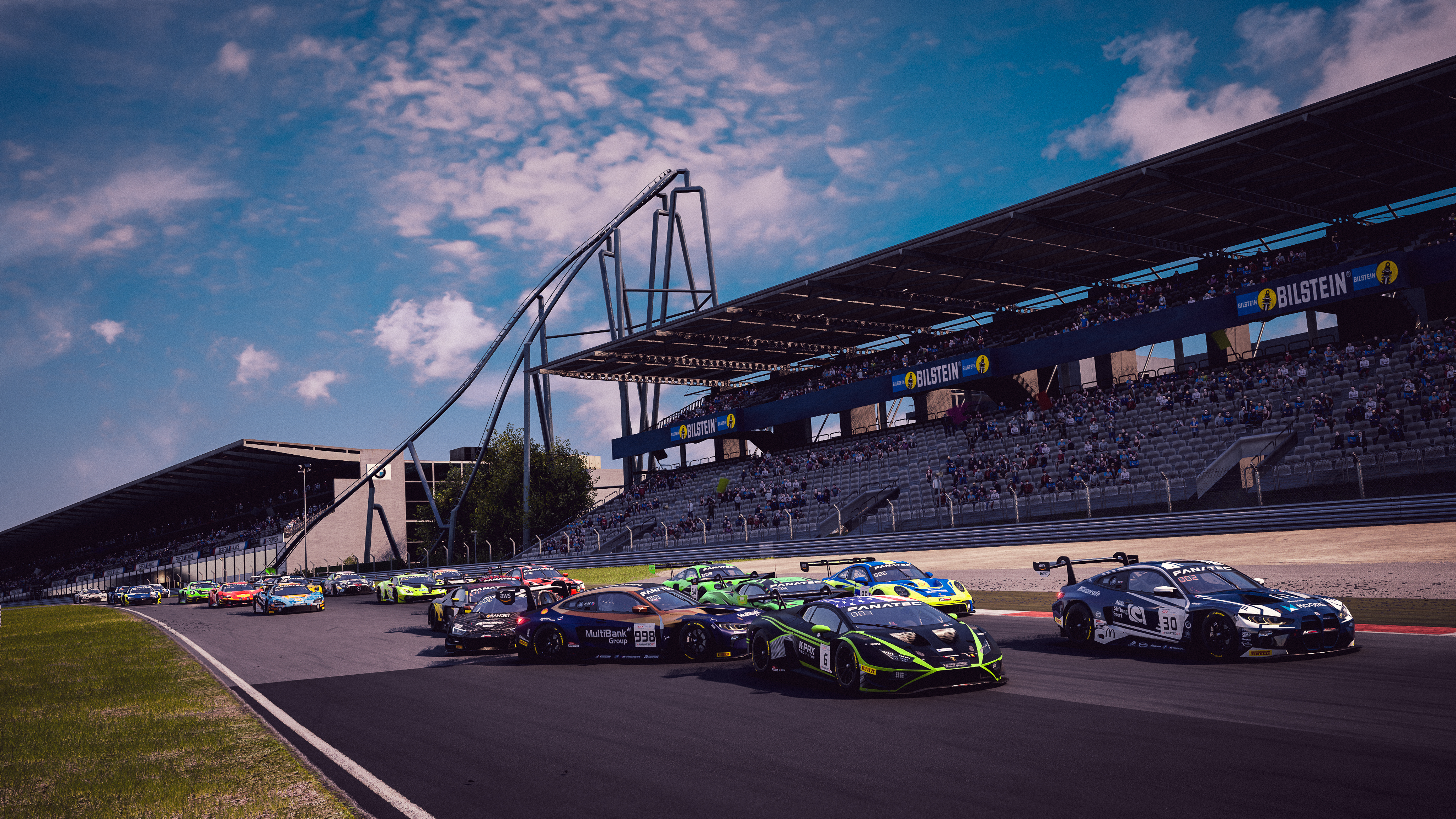 But BMW's hopes of an outright win would be dashed early on as chaos broke out into turn one. Mitchell led the pack down to the hairpin, and was fortunate to escape unscathed when a multi-car clash was sparked when Adam Eteki's Boutsen VDS Audi clipped the rear of Alex Aka's Tresor Attempto R8, sending it sliding across the pack. That in turn caught up all of the leading BMW runners, with Williams, Harper and Sheldon van der Linde all losing time.
That opened the way for Heinrich to slip the Rutronik Porsche into second behind Mitchell. Push as he might, Heinrich struggled to make inroads into Mitchell's lead, and the Scotsman held a four-second advantage by the time the pit window opened. Mitchell ran as long as he could to stretch the gap out of undercut range, before completing a tidy stop and rejoining a few seconds to the good. From then on, he was untouchable.
Heinrich was a clear second at the flag to extend Rutronik's Pro class points lead, with K-Pax's win moving it to second in the standings. Ayhancan Güven pulled a neat pass on Pepper into turn one to snatch third ahead of Pepper.
However, the fight through the field of the BMWs provided great interest, with van der Linde, Williams and Harper all playing starring roles. Van der Linde fared best, working his way through to fifth to score enough points to force Rutronik to put its title celebrations well and truly on ice. Harper would have followed him through, but a few clashes left him eighth at the flag.
Thomas Drouet was sixth for Akkodis ASP Team, and top Mercedes-AMG, with Cesar Gazeau securing the Silver class win behind him in seventh. Fagg had an eventful race to ninth and the Gold win. Having run well within the top five, a pit-stop glitch and a last-lap collision appeared to put him well out of the picture, but he recovered just in time to cross the flag ahead of class rival Williams, who had his own lucky escape.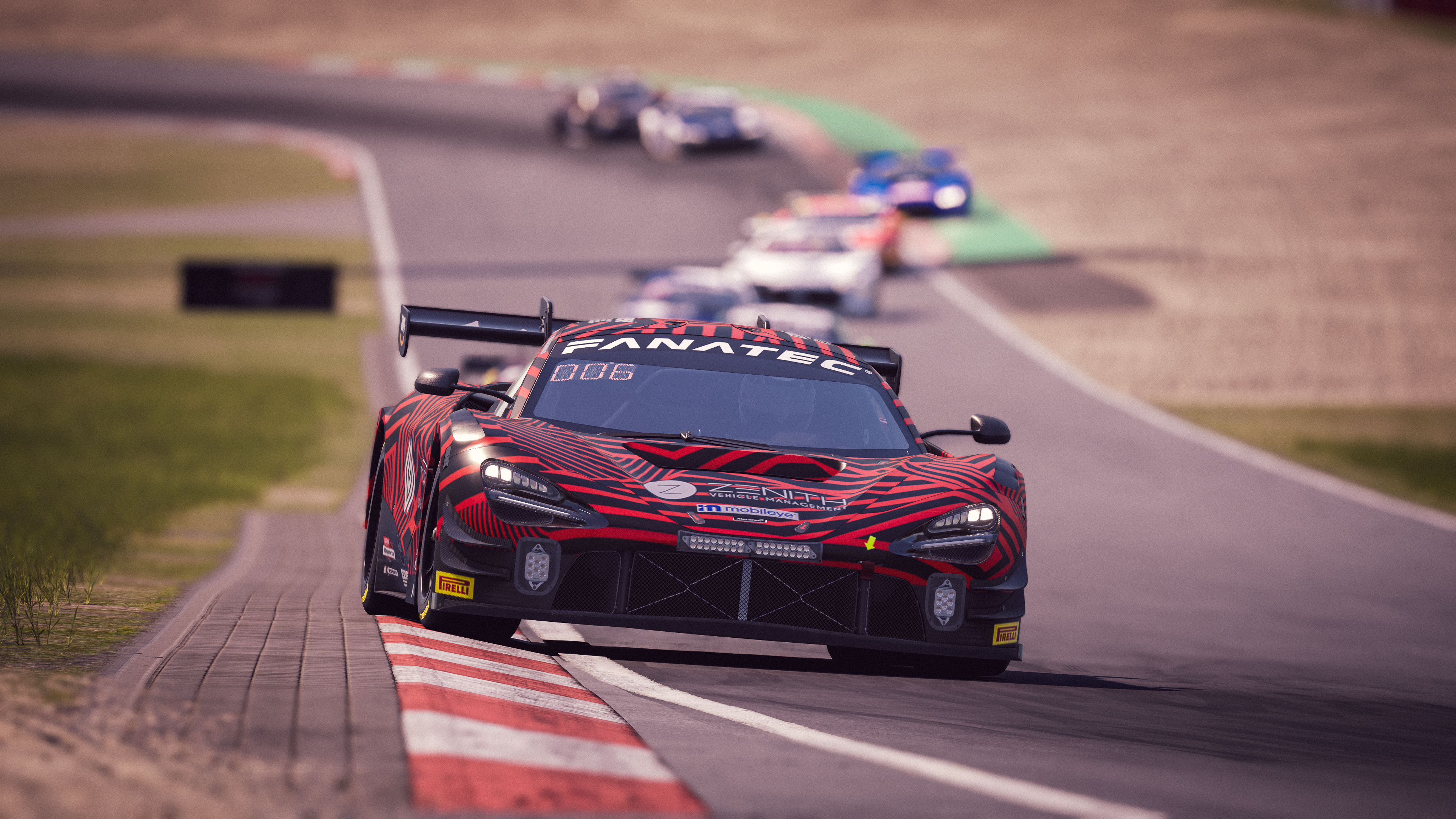 A superb battle with Silver championship rival Marius Zug's Mercedes-AMG was only settled when Zug had a huge slide through the Schumacher Esses, opening the door for Williams to run alongside, and then Zug suffered a big spin when Alexey Nesov attempted to run between the two delayed Gold cars and there was contact that Williams was fortunate to escape. Zug recovered to finish fourth in class though, so keeps the championship pressure on the WRT crew heading into the season finale.
The final round of the Fanatec Esports GT Pro Series takes place at the Circuit de Barcelona Catalunya on September 29-October 1.